28 Jun 2018 - 10:51:18 am
Yahoo: five years in prison for a cyberattack
A Canadian was sentenced to five years in jail on Tuesday for a major cyber-attack on the Yahoo giant who, according to US officials, was allegedly orchestrated by spies from the Russian government.
US judge Vince Chhabria also fined Karim Baratov $ 250,000 (CDN $ 325,500).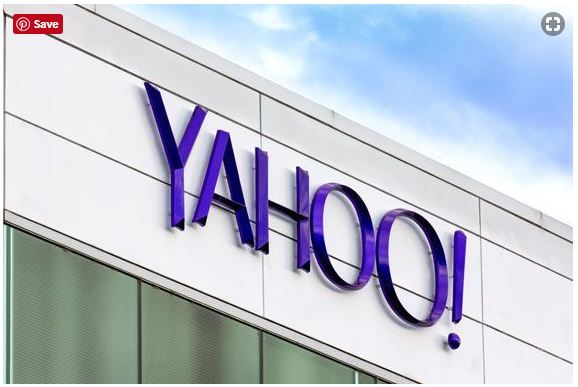 The 23-year-old, born in Kazakhstan and resident of Hamilton, Ontario, pleaded guilty to all nine counts against him. He admitted to hacking thousands of email accounts for seven years until he was arrested last year.
US authorities have referred to Mr Baratov as a "professional hacker" paid by members of the Federal Security Service of the Russian Federation (FSB) to access these accounts.
According to the US Department of Justice, the Canadian used phishing techniques to encourage his victims to enter their information into web pages he had created himself that resembled the home page of their email account. .
Mr. Baratov's lawyers claimed that their client did not know he was working for the Russian agency.
Karim Baratov was arrested in Hamilton in March 2017 under the Extradition Act after US authorities accused him of computer hacking, industrial espionage and other crimes.
After his guilty plea, his lawyers told reporters that he had only hacked eight accounts, and that he did not know he was working for the Russians blamed for the cyberattack.
"He has been transparent and candid with the government since he arrived here," said Andrew Mancilla.
In August 2017, Mr. Baratov decided to waive his extradition hearing to face the charges directly in California. His Canadian lawyer at the time said his client wanted to speed up the court process.
Russian agents Dmitry Dokuchaev and Igor Sushchin are also accused in this case. According to prosecutors, they used information stolen from Yahoo to spy on Russian journalists, Russian and US government officials, as well as financial services employees and other private companies.
Messrs. Dokuchaev and Sushchin, as well as a third individual of Russian origin, Alexsey Belan, were named in the indictment filed in February. Since the United States does not have an extradition treaty with Russia, it is not certain that these three defendants will be brought to justice in the United States.
US authorities have already accused Russian cyber-hackers, but this was the first case where the government identified the defendants as part of the Russian secret service, according to the Justice Department.